While perusing in our neighbor's store, like we usually do, we came across and fell in love with these unusual pieces of jewelry from Babareeba. Are you familiar with them? If not, take a peek at their facebook. We often send brides to this small destination to discover hard to find pieces of jewelry and accessories to make their wedding day vintage-picture-perfect. The accessories catching our eyes this time around are hairpieces from the 1940's that also double up as earrings.
Each earring piece is delicately crafted with sea shells and small rhinestones. The large bronze set is selling for around $60 and the smaller white set is selling for $45. These older sweeties will bring that perfect amount of vintage and delicacy to any bride.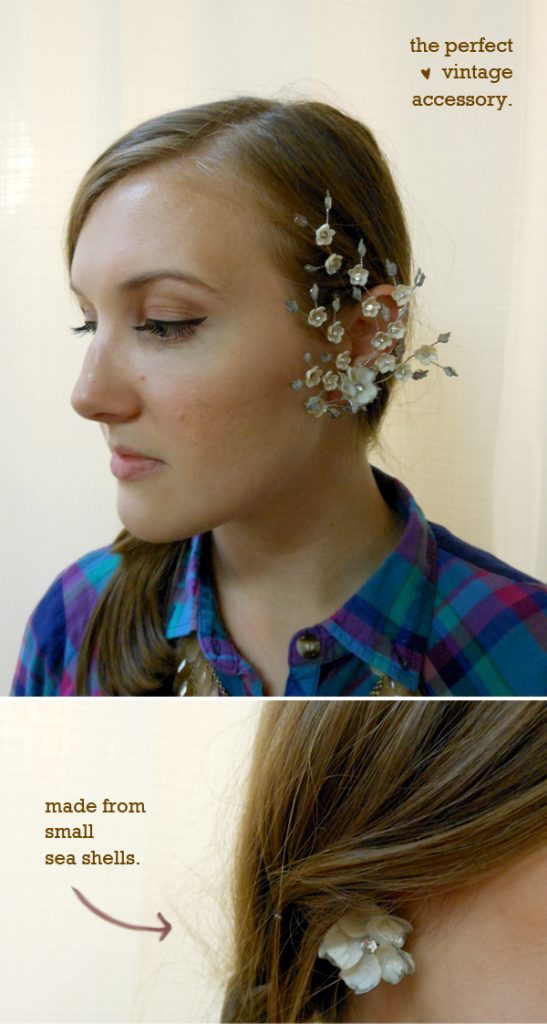 We hope you can make it over to our neighbor, Babareeba, to get a peek at these beauties before they go to the perfect bride in need!